52nd Annual Craft Fair
If you are interested in renting a booth at our Craft Fair, you can for $30 per space. Each space will have chairs at no additional cost. Spaces are available on a first come, first serve basis.
If you would like to reserve a space, fill out this form: https://forms.gle/C6GZQbCRrdc6iG6z8 
For questions, you may call:
Carla Stepp: 417-761-0824
Rita Sade: 417-872-8074
Joyce Beckerdite: 417-838-7608
Or email: pathwaysumcoffice@gmail.com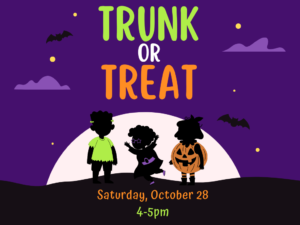 Trunk or Treat
Join us for our annual Trunk or Treat on October 28th at 4pm!
Thanksgiving Dinner
Our annual Thanksgiving dinner will be held on November 4th. More details to come!